NASA Turns Down Trump Astronaut Request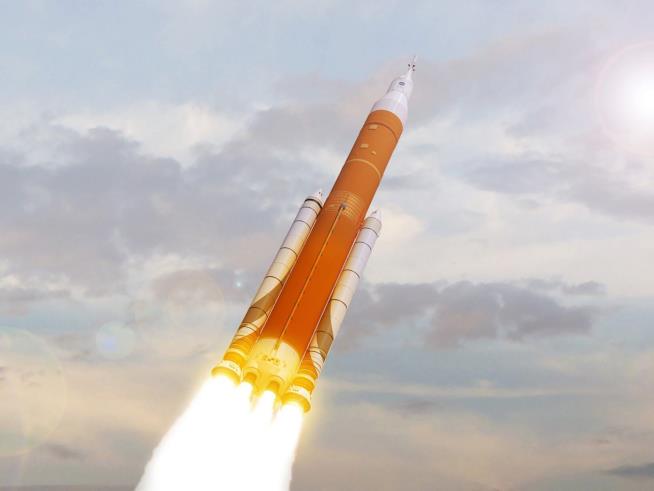 (NEWSER) – NASA says it has weighed President Trump's request to have astronauts on the maiden flight of its huge new rocket—but the price tag is too high. Acting NASA administrator Robert Lightfoot says it would cost up to $900 million more to have the Orion capsule crew-ready when it goes into space with NASA's Space Launch System "super rocket," CBS reports. Lightfoot says granting Trump's request would also further delay the first launch, which he says has already been pushed back from late 2018 to some time in 2019. A study found that adding astronauts would be "technically feasible," but "we decided that the baseline plan we had in place was the best plan," Lightfoot told reporters Friday.
NASA plans to send the rocket beyond the moon, and it says not having astronauts on board will allow them to push it much harder during its three-week maiden flight, reports Popular Mechanics. Lightfoot says the plan is still to have astronauts in an upgraded version of the Orion capsule in a second flight scheduled to take place two years after the first. The Space Launch System is the centerpiece of NASA's plan to have humans on Mars by the 2030s, though critics including Newt Gingrich, who has advised Trump on space issues, believe that with private companies like SpaceX working on reusable rockets, the SLS might be obsolete by the time it launches, the New York Times reports.

New Hampshire Today
Want to know more about New Hampshire Today? Get their official bio, social pages & articles on News Radio 610!
Read more