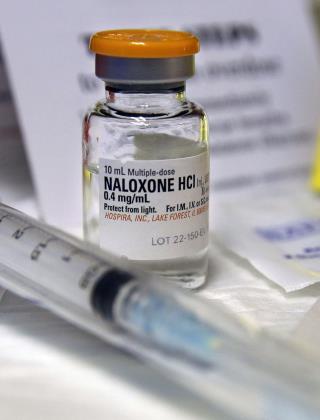 (NEWSER) – Paramedics were able to revive an 11-year-old girl after she was found overdosing on heroin in her Beechview, Penn., home on Wednesday. According to the Pittsburgh Post-Gazette, the sixth grader was unresponsive but still breathing when paramedics arrived and administered Narcan, an opioid-blocking drug. The girl was then sedated after becoming combative, and rushed to a nearby children's hospital in critical condition. The girl is now in stable condition, reports Trib Live. Multiple bags of heroin were found in the girl's bedroom, where the overdose occurred, and at least one was open. The child's 20-year-old sister says the family did not know the girl was using drugs or where she got them, and hadn't noticed unusual behavior. She described her sister as outgoing and social at school, where she received good grades.
A neighbor echoed the family's shock over the incident, stating, "This little girl has played Play-Doh down here with my granddaughter. She's not that kind of kid. That's not that kind of family." While opioid overdoses are rising in Allegheny County, Penn., with 74 deaths recorded so far
this year in Pittsburgh (compared to 130 total in 2016), experts say this incident is an outlier and that the US is not in the midst of a childhood epidemic. "Opioid use in teens is still up from where it was 10 years ago," says Dr. Neil Capretto of Gateway Rehabilitation, but he adds that prescription drug abuse among teens is down nationwide.