Funeral Home Refused to Cremate Gay Man: Lawsuit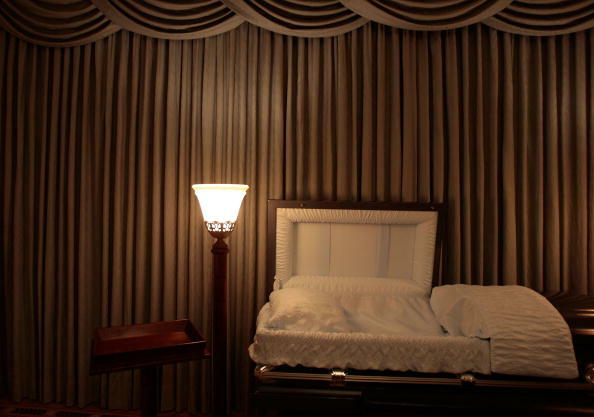 (NEWSER) – A Mississippi funeral home went back on an agreement to cremate an 86-year-old man after he died and paperwork showed he was gay, according to a lawsuit in state court. Picayune Funeral Home had told a nephew that Robert Huskey's body would be picked up and cremated for $1,795, and paperwork would be handled after his death, according to the lawsuit. But, it said, when the faxed-in form identified John Zawadski as Huskey's husband, the nursing home where Huskey died was told the company did not "deal with their kind." "It was devastating," said Zawadski, 83. "It was like losing an arm and throwing it in the garbage." The funeral home's court papers deny the lawsuit's allegations, the AP reports.
Henrietta Brewer, who owns the funeral home with Ted Brewer, "denies she ever spoke the words 'deal with their kind' to anyone, including anyone at the nursing home ... Picayune Funeral Home has never refused to provide funeral services based on sexual orientation," attorney Silas McCharen wrote in court papers. Although the suit asks for monetary damages, Zawadski said it has one aim: "That nobody else has to put up with this." Gaspari found a crematorium about 75 miles from Picayune, but the nursing home said it had no morgue and couldn't keep Huskey's body until the crematorium's hearse arrived. So he had to find a third funeral home that would take the body immediately and hold it for an hour or two.

New Hampshire Today
Want to know more about New Hampshire Today? Get their official bio, social pages & articles on News Radio 610!
Read more