Trump: I'd Be 'Honored' to Meet Kim Jong Un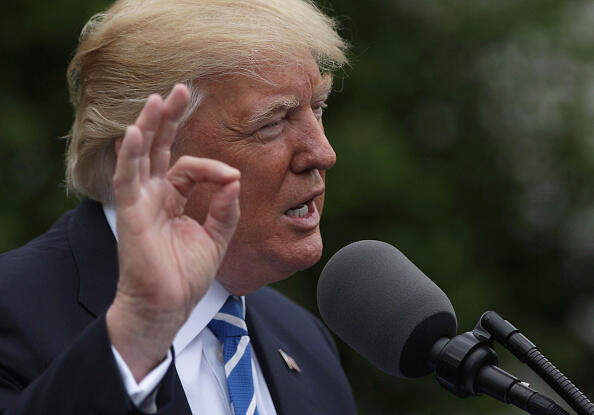 (NEWSER) – He's the heir to his father's empire, he attended an exclusive boarding school, his foes criticize him as potentially unstable—and President Trump says he's willing to meet with him. Trump tells Bloomberg that he would be "honored" to meet North Korean leader Kim Jong Un, but it would have to be under the right circumstances. "If it would be appropriate for me to meet with him, I would absolutely, I would be honored to do it," Trump says. Analysts say a Kim-Trump summit would be unprecedented and is highly unlikely: Kim hasn't met any other major world leaders and is believed to be unwilling to leave Pyongyang because he fears a coup, meaning Trump would have to go to North Korea.
White House press secretary Sean Spicer later told reporters that conditions are clearly "not there right now" for such a meeting. "We've got to see their provocative behavior ratcheted down immediately," he said. The meeting proposal—which Trump described as "breaking news" during the interview—is yet another highly controversial move by the president, though CNN notes that Trump said during his campaign that he would be willing to "speak to anybody," including Kim. He said he'd be willing to meet the leader because "there's a 10% or 20% chance that I can talk him out of those damn nukes, 'cause who the hell wants him to have nukes." (In an earlier interview, Trump described Kim as a "smart cookie.")

New Hampshire Today
Want to know more about New Hampshire Today? Get their official bio, social pages & articles on News Radio 610!
Read more